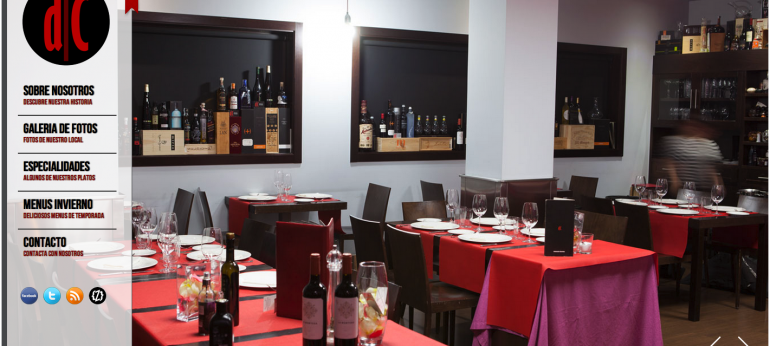 Restaurante deCarmen | Development and design of a WordPress based website
deCarmen's restaurant web project we sought to represent the values ​​of the restaurant, its orientation to detail and painstaking attention to customers. deCarmen's restaurant born in Santiago de Compostela on 29 September 2006 with the idea of ​​creating a welcoming space where people can enjoy a thorough cuisine using the best seasonal products.
In deCarmen we like to take care of every detail and that's what we like to pass on to our customers. With these objectives in mind, we sought to enhance the image of the restaurant, offering a website as attractive as the local and its cuisine. With a primarily visual design, it is intended that the client can locate them easily through a section of contact with a large map, and that the client can see part of the menu and products available in the deCarmen's.
Technologically, the site uses WordPress as content manager and a custom template to provide huge graphical contents. Image management was done with CSS and Javascript, which provides the web with functionality and dynamism.